As a woodland owner there are two ways of selling your timber: standing or roadside.
If sold standing, the purchaser will contract in specialised companies to fell the marked timber, extracting it and selling it on to the sawmills. Whereas if sold roadside, the woodland owner is responsible for organising the felling and extraction of the timber before it is presented to the market as a felled parcel. At this point it can be viewed and sold to different markets, including timber buyers and sawmills.
Joe Court Forestry Ltd can be involved with either option – either as a purchaser and contractor or as solely a contractor.
We purchase standing timber directly from private woodlands and process the material in house with our contracting team. We have well established relationships with saw mills and the larger timber buyers meaning we can get the best price for your timber. We also deal with a number of smaller firewood purchasers who are interested in smaller parcels of hardwood and firewood, as well as fuel woodchip companies who are interested in the whole tree chip produced from any brash or waste timber for the biomass market.
If you prefer to sell the timber direct to a third party, we are able to offer full contracting services to efficiently fell and extract the timber roadside at which point the timber can be sold in lots.
We have established a reputation as the best hardwood cutters in the South with the ability to achieve the highest value for Oak and White Woods via superb felling and presentation of the finished product.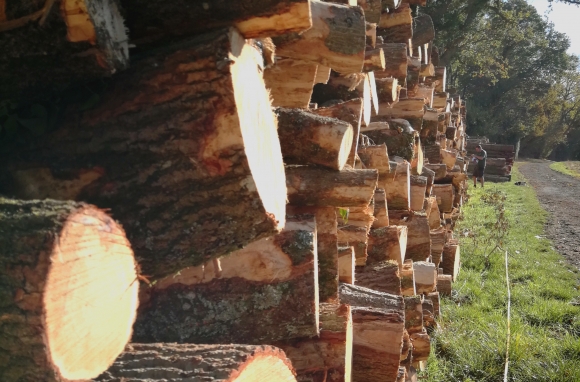 Need a quote? contact us @info@joecourtforestry.com