Rides are a network of established tracks across the woodland developed to aid timber extraction. They also provide the perfect opportunity to develop a woodland's ecosystem as well as providing clear access for walkers, horse riders and other recreational sporting activities such as pheasant shooting.
Without management, scrub and trees will quickly encroach on any open area which can prevent good access for timber machinery, the general public and impact the local wildlife that thrive in more grassy, open habitats.
With the rise of plantation forestry in the late 19th century replacing coppiced woodlands, the traditional open habitats of British woodland have been vastly reduced. This places greater importance on rides to provide open space for local wildlife and varied flower and fauna to grow. Regular maintenance is essential, not only to ensure easy extraction of produce from any woodland work and Public Rights of Way, but also to continue the development of a rich ecosystem.
With a range of equipment, we can undertake regular ride maintenance work including mulching and mowing established rides, ditch and culvert cleaning, coppicing regrowth on ride edges as well as creating new rides.
Case Study: Stopham Ride Widening Project with English Woodlands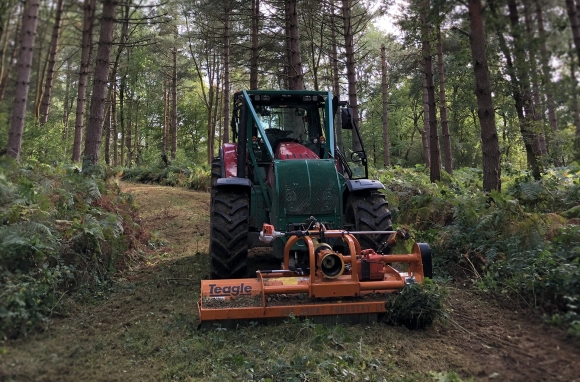 Need a quote? contact us @info@joecourtforestry.com